BACK TO LATEST NEWS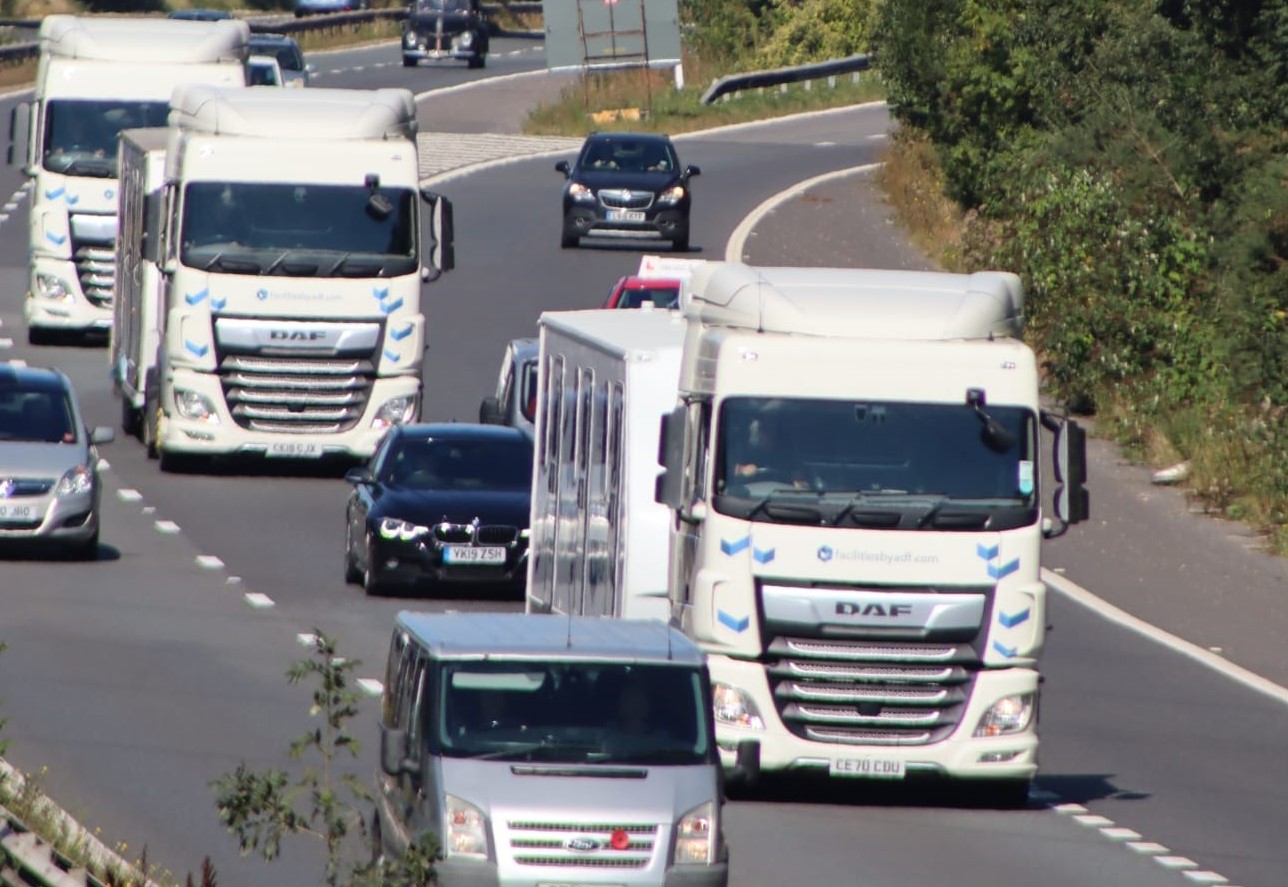 Compliance of Fifth Wheel Artists Trailers & American Trailers
Production Companies, Producers, Actors Agents and Transport Captains need to be aware that they are legally complicit along with owner/operators and could face a fine, prosecution, or even corporate manslaughter. Since 2016 Fifth Wheel Artists Trailers and American Trailers equipped with electric brake systems, that do not have IVA approval and an MOT are actually illegal on UK/European highways. It's of paramount importance that we educate and create awareness around this legal requirement, as in the eyes of the law ignorance is no defence.
Facilities By ADF has UK/European IVA type approval (individual Vehicle Approval) from the VCA (Vehicle Certification Agency) to build all trailers in accordance with legislative requirements. Along with the use of air brakes, the trailers produced for the UK/European market meet all other requirements of the VCA Type approval process.
Currently, it is our belief that we are the first company in the UK to have secured VCA type approval and supply American Trailers (3.5ton & 5ton) with an MOT.
In brief:
Maximum trailer length is 13.6 meter (44.6ft)
Overall length with Tractor unit: 16.5 meters (54.13ft)
Maximum length of vehicles used in Great Britain – GOV.UK. Link: https://www.gov.uk/government/publications/maximum-length-of-vehicles-used-in-great-britain/maximum-length-of-vehicles-used-in-great-britain
Type Approval/MOT:
All trailers over 3.5T & 5T must have a valid MOT.
To achieve this, it would need to be type approved either through Whole Vehicle Type Approval or an Individual Vehicle Approval (IVA).
Fundamental with achieving either of the above is meeting a set of criteria for braking systems, couplings, under run devices, bodywork and overall dimensions contained within UK/EU construction and use legislation.
Simply:
The brakes must operate via an ABS (anti-lock system) with a pre-determined maximum delay from application to activation.
Couplings must be of sufficient structure to take the load imposed.
Under run devices both side and rear need to again be capable of dealing with a pre-determined impact load.
Body work has multiple demands, including approval of glass, lights, reflectors.
Dimensions constrain the trailer to 13.6 meters long and 2.55 wide (unless refrigerated 2.6 wide) and 5.65 meters high.
Anything outside of the above criteria would not achieve approval and consequently not be suitable for an MOT and as such would be illegal to operate on the public highway in the UK.
Published on November 3rd, 2022