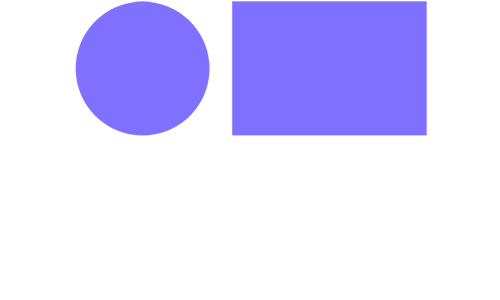 Sustainability
Minimising any impact on the environment from our operations is core to our business. As an Albert approved supplier we are committed to establishing environmental management as a corporate priority, helping to deliver an environmentally sustainable media production industry.
We invest heavily in our fleet to ensure they are clean and efficient, meeting Euro 6 emission standards. We will continue to investigate new technologies to further improve our environmental standards in this area. By investing in planning technology and improving fleet utilisation, we reduce empty vehicle miles, minimising the overall impact on the environment. Look out for these symbols indicating our ULEZ compliant and eco-friendly trailers and vehicles:

We work with our partners and production clients to identify and implement initiatives ensuring that we always improve our environmental performance.  We aim to balance our environmental and economic obligations and to become a truly sustainable company, reducing our carbon footprint and our environmental impact.
Senior SFX Technician on Embankment:
"The ADF truck is such an upgrade from the usual SFX trucks which usually have no light, power or heat. Being a responsible department conscious of our sustainability and carbon footprint we don't like to run the engines for heat. Using the ADF truck's air source pump has kept us warm on the coldest of days with no additional heat. The Led lighting is bright and feels more like daylight with no harsh shadows. I'm guessing there is a solar panel on the roof for the emergency led light and possibly to run the air source pump. The best bit is the drivers don't appear to be running the engine all day to keep themselves warm. Definitely a policy worth implementing. Or give them ADF blankets or ADF jackets to keep warm."
For more information on how we manage our environmental impacts, please see our Environmental Policy.
Covid-19 Protocols
We are mindful of our responsibilities in the supply of vehicles during the current situation with COVID-19. Our Covid-19 protocols are regularly reviewed in line with the British Film Commission guidance (Working Safely During COVID-19 in Film and High-end TV Drama Production) and local government rules.
We have taken a number of measures to prevent the spread of coronavirus including the enforcement of strict Covid-19 protocols applicable to all areas of the business, staff training, investing in sanitising equipment and fogging machines, manufacturing screens for trailers and assisting clients with bespoke requirements for their productions.
Our full Covid-19 risk assessment and protocols can be found here.
NICEIC Approved
Following repeat audit, ADF are proud to maintain their approved contractor status with NICEIC, the UK's leading registration body for the electrical contracting industry. You can be confident that all installation and testing is carried out to approved standards and for maximum convenience we employ our own electricians who are available on a call out basis.
Health, Safety and Wellbeing
Facilities by ADF are committed to protecting the health, safety and wellbeing of our employees, those who work with us and those who are affected by our business operations.
We maintain a strong compliance profile which covers not just our legal obligations for vehicles but also associated matters such water testing, electrical work, equipment inspection, training and wellbeing programs.
We hold a full VOSA licence for the operation of goods vehicles and full comprehensive insurance cover. Our teams adhere to up-to-date health and safety policies and Covid-19 Protocols, including location-based risk assessments and employee/ driver vetting procedures.
We are proud to have approved contractor status with First Option Safety Group, the leading health and safety consultants to the media and entertainment industry, as well as many broadcasters and production companies with in-house vetting procedures.
Our monitoring arrangements includes a program of regular inspection, audit and reporting to ensure ongoing compliance to our safe systems of work. Facilities by ADF are also externally assessed by the H&S Consultants of NFU Mutual to ensure conformity to compliance obligations, take targeted actions to introduce safety improvement initiatives and help bring about continuous improvement.
Our Ethics
Facilities by ADF insists on the highest ethical standards in conducting its business. Doing the right thing and acting with integrity are the two driving forces behind our business.
We ensure our policies and processes provide clear guidance to all employees. We have a standard of conduct including non-disclosure stipulations which explains our ethical codes as an organisation and how we expect our employees and partners to act. When faced with ethical issues, employees are expected to make the right professional decision consistent with ADF's principles and standards.
We are committed to preventing modern slavery and human trafficking from occurring within any part of our business and supply chain and continue to focus on improving the effectiveness of our systems and controls in this area. Our Modern Slavery and Human Trafficking Policy can be found here
Our Values
Ongoing investment in our people is at the heart of our culture and ensures that we consistently deliver a high level of customer service, which has been the foundation of our continued success.
Our business activities are conducted in line with our key company values:
Customer focus – positively promoting the company brand
Keeping it simple and doing it well
Going above and beyond – driven by success
Team working – working together as one company
Innovation – finding a better way